E-1027,
1929–2018, Analogie d'une restauration

---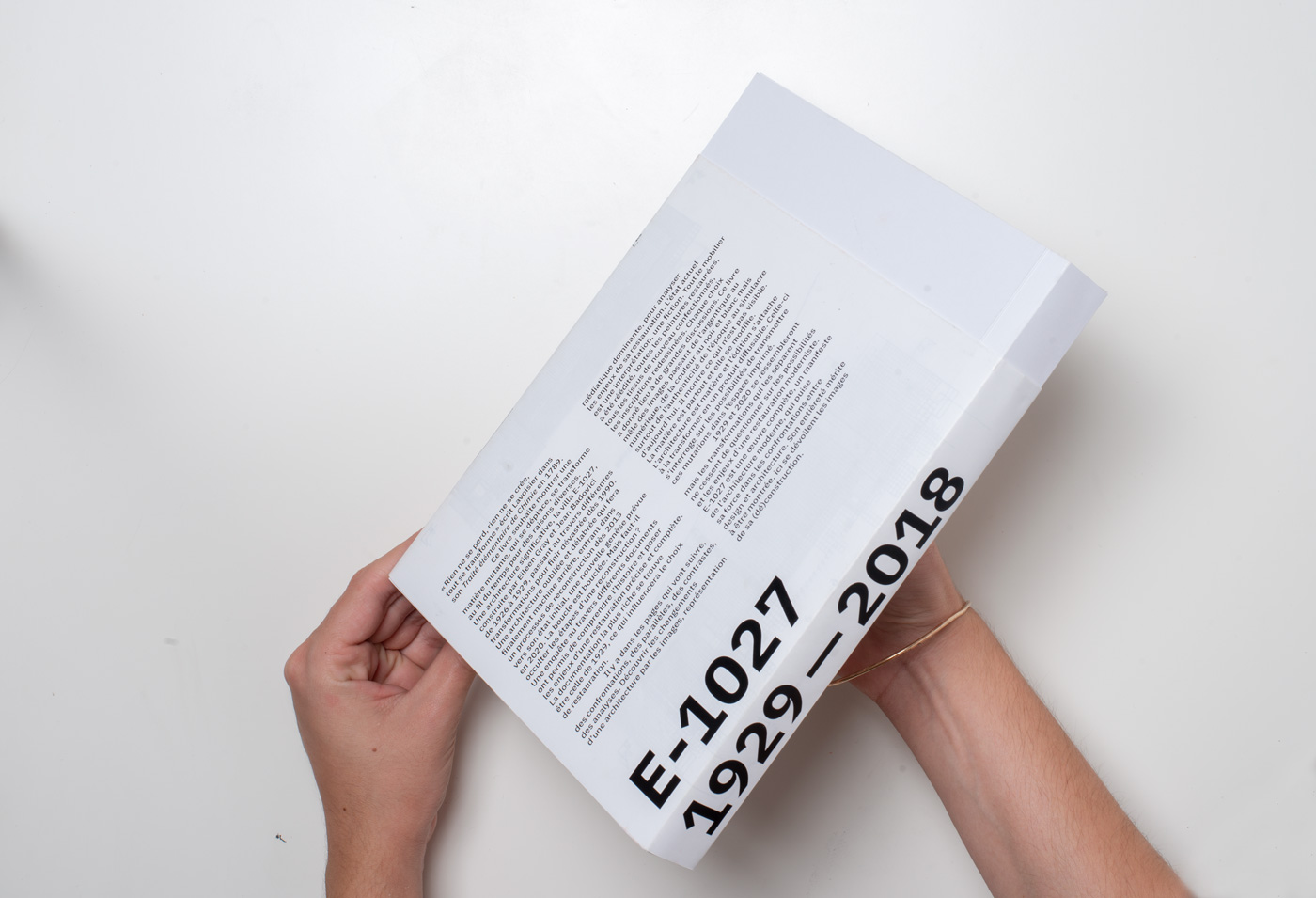 ---
2018

E-1027, 1929–2018
Diploma project (DNSEP)

A book which includes documentations, testimony and a considerable
photographic work about Eileen Gray and villa's story.
And an exhibition where the scenography includes building of furnitures in relation with the book and the villa.

Research, photographs, design of the edition (+ binding) and furniture.